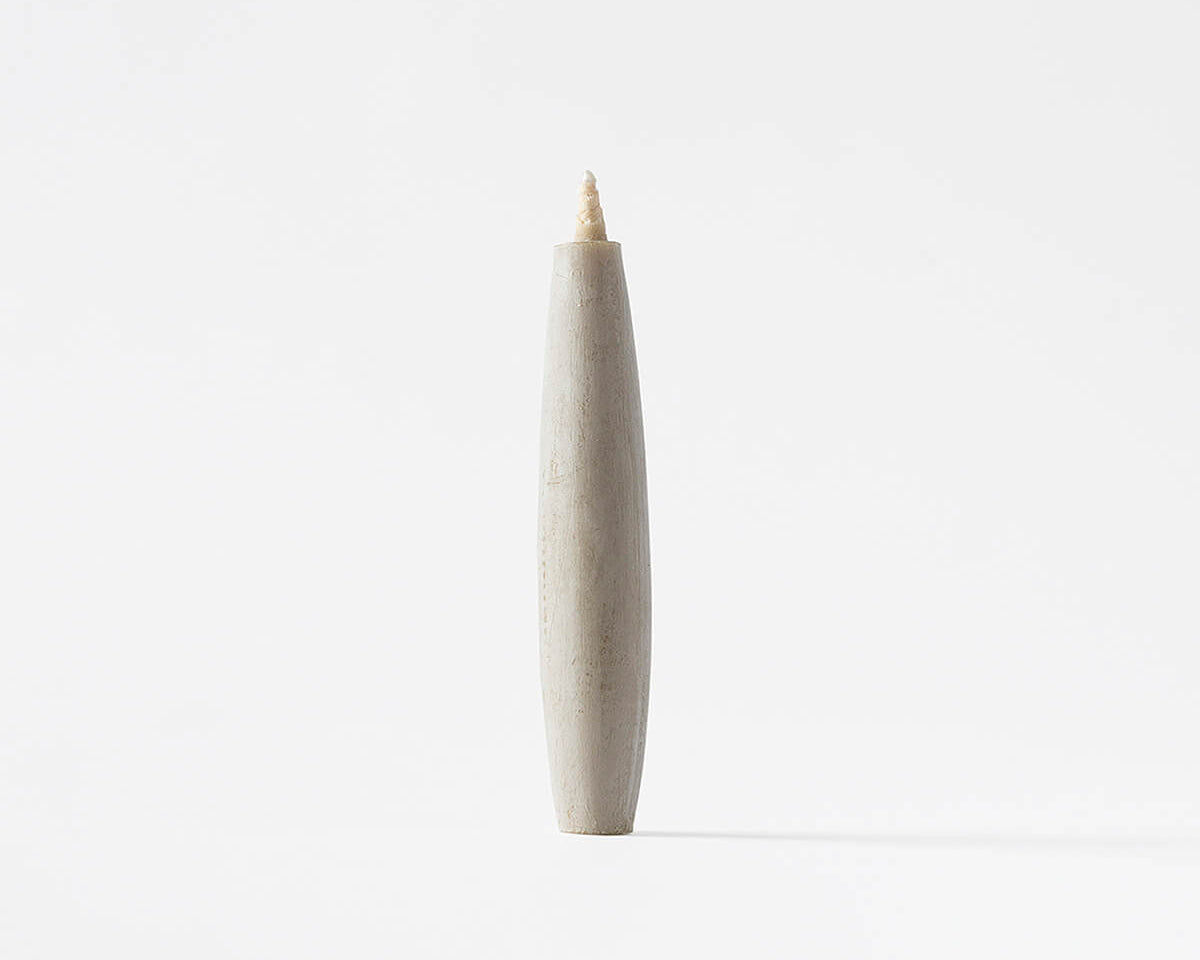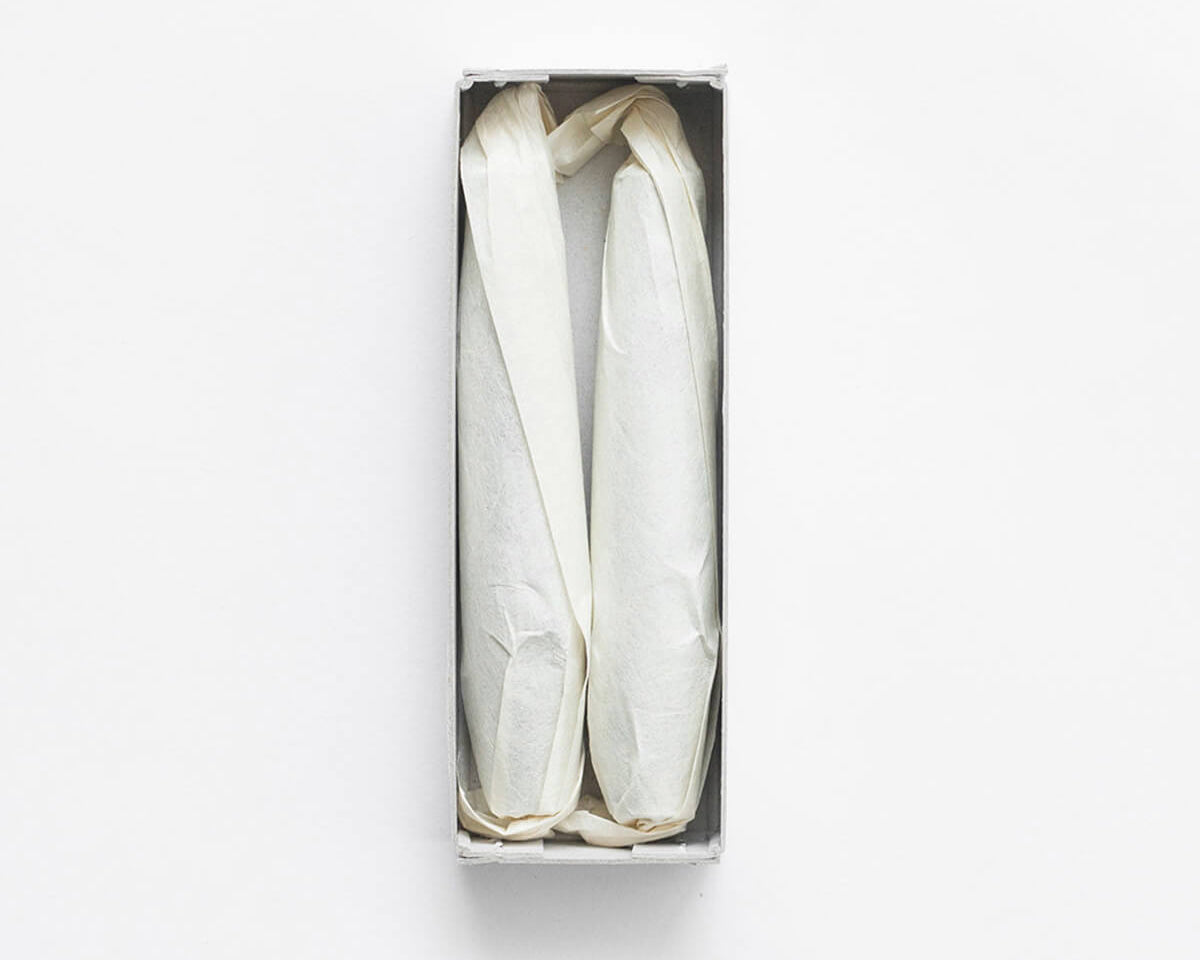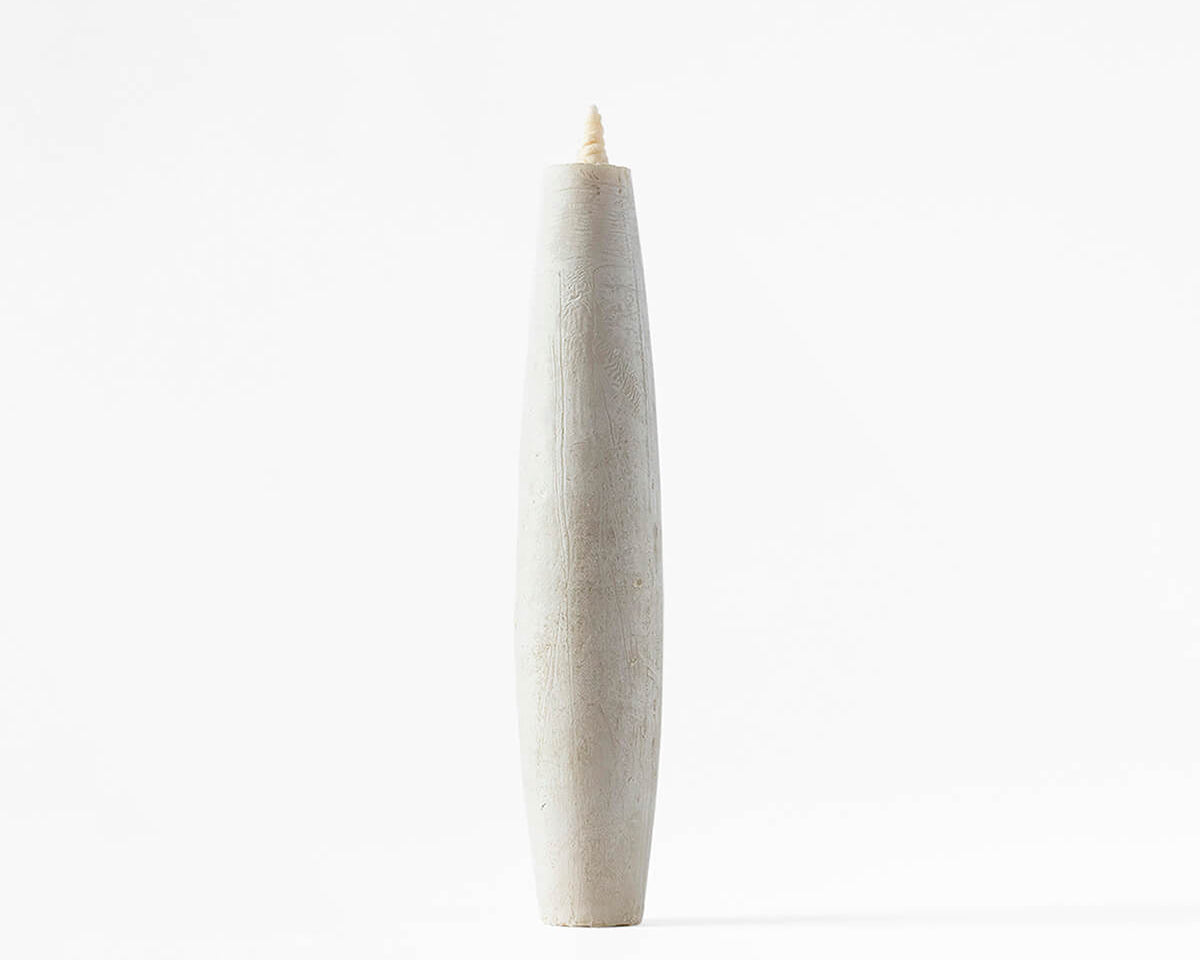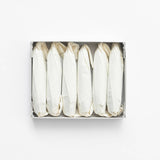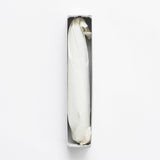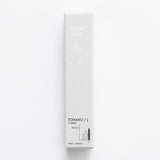 Description

TOHAKU candle is an homage to 'The Pine Trees screen', drawn by Tohaku Hasegawa, who is one of the most famous painters in Japan. The pine trees in his paintings are from the landscape of Nanao City, images drawn from the memories he recollected of his childhood home. The flame is an extension of the gentle lines of these trees, a reminder of their rustic simplicity.

Pairs perfectly with a KOMA Candle Stand.

Made in Japan using sumac wax.

Please note that these are not large candles, see additional info below for more details on size and burn time.

ADDITIONAL INFO

These TOHAKU candles' flames burns bigger and brighter than other companies. The flame comes from a special wick made from a unique recipe dating back to the 16th century, and it is the symbol of ancestral wisdom. At a time when there were no electric lights, light means candles, and a lot of thought was put into making candlelight brighter. The wick is made from plant-based materials such as dried rush and washi paper, thus symbolizing the beautiful relationship between our ancestors and nature.

Style: TOHAKU S
Size: φ 1.6 cm x H 8 cm
Burn Time: 80 mins
Quantity: 6 pieces
Fits: KOMA Candle Stand Small

Style: TOHAKU M
Size: φ 1.9 cm x H 11 cm
Burn Time: 130 mins
Quantity: 2 pieces
Fits: KOMA Candle Stand Medium or FLUID Stoneware Candle Holder

Style: TOHAKU L
Size: φ 2.4 cm x H 14 cm
Burn Time: 240 mins
Quantity: 1 piece
Fits: KOMA Candle Stand Large
---
Free shipping on orders $99+
1% PERCENT FOR THE PLANET
---