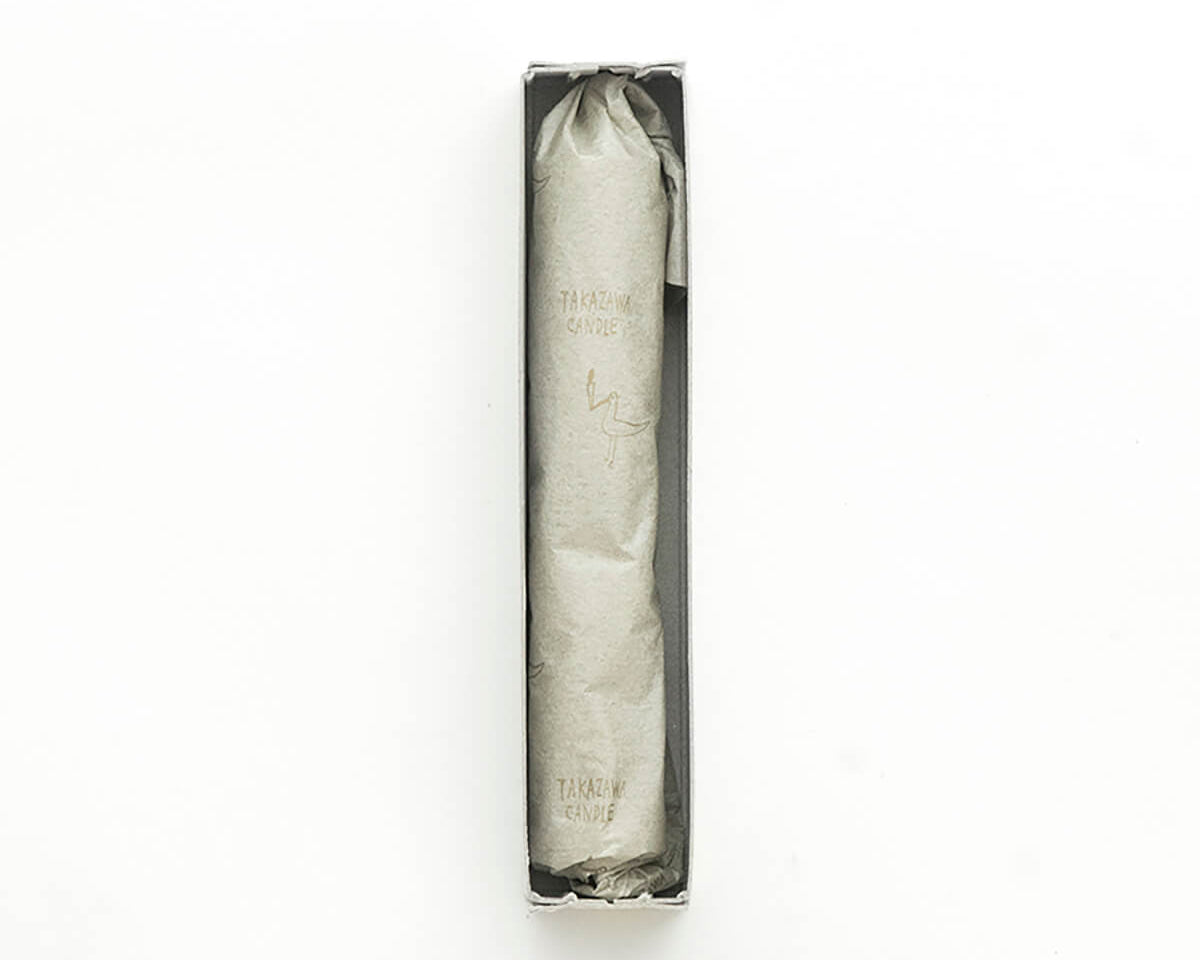 Description

NANAO is the name of the city in the heart of the glorious countryside where Takazawa Candle resides. This area is surrounded by the sea and mountains, and the connection to nature is an integral part of the company.

There are five different candles, all with a motif of a different plant that grows in the Noto Peninsula, and the candles are all named after a letter of the word 'PLANT'.

NANAO candles pair perfectly with a KOMA Candle Stand Medium or the FLUID Stoneware Candle Stand.

Made in Japan using sumac wax.

Please note that these are not large candles, see additional info below for more details on size and burn time.
ADDITIONAL INFO

Style: NANAO (P)
Size: φ 2 cm x H 11 cm
Burn Time: 110 mins
Quantity: 1 piece

Style: NANAO (L)
Size: φ 2 cm x H 11 cm
Burn Time: 110 mins
Quantity: 1 piece
---
Free shipping on orders $99+
1% PERCENT FOR THE PLANET
---
INTRODUCTION
TAKAZAWA CANDLE
Takazawa Candle creates traditional Japanese candles, called "WA-ROUSOKU." These candles are hand-crafted from natural waxes and special plant-based, hollow core wicks, which are made from washi paper and wrapped in dried rush. This process and intention is a symbol of the beautiful relationship between our ancestors and nature.

They established their candle-making business in 1892 in the city of Nanao, Ishikawa Prefecture within the Noto Peninsula of Japan. Today, Takazawa Candle are the only candle maker that keeps this tradition alive in Nanao.