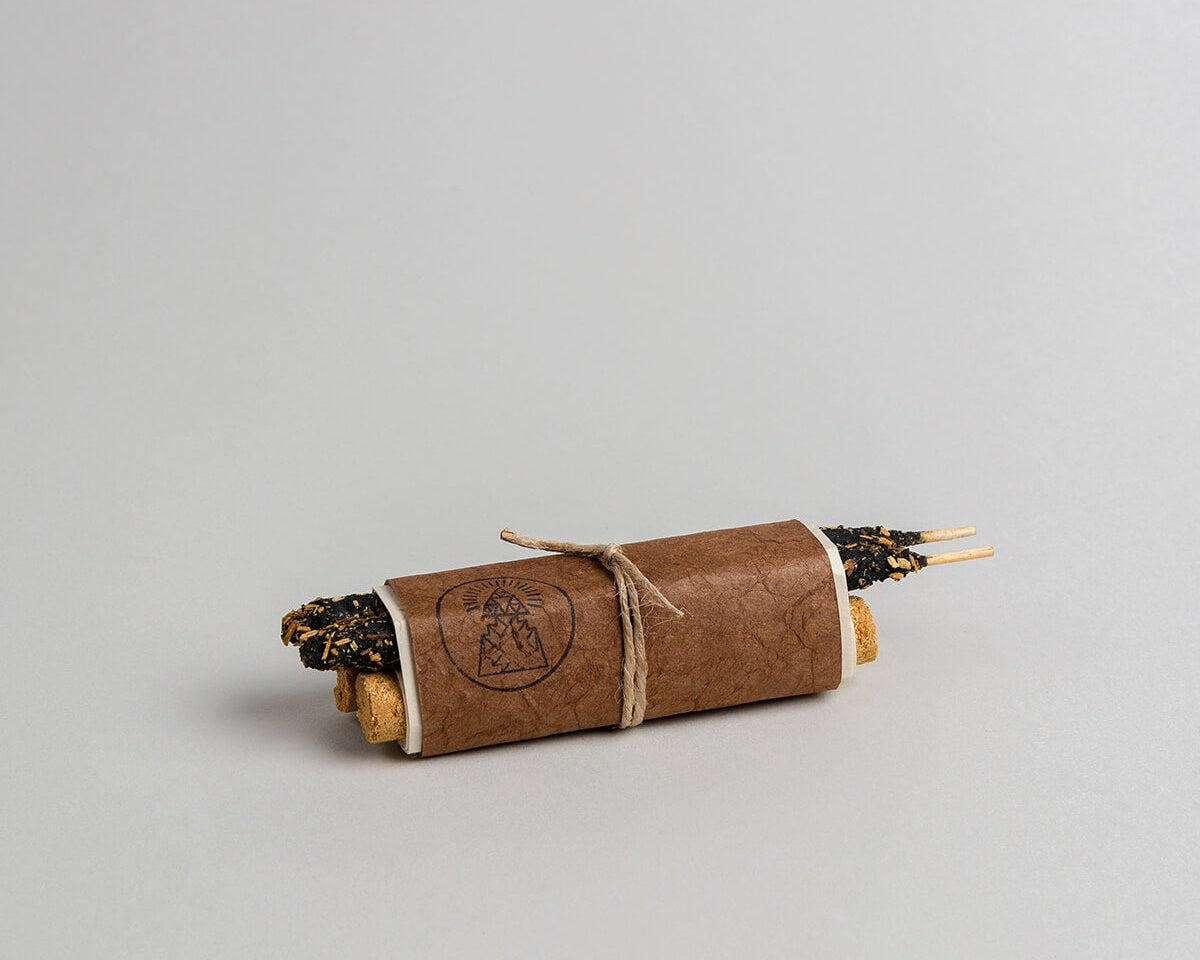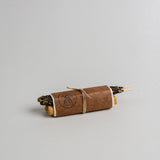 $92.50
Regular price
$97.80
Description

This set includes:

PALO - 8 OZ CANDLE x 1

PALO SANTO - A spiritual, meditative fragrance that is known to cleanse the mind and enhance creativity. This candle has been created using true, natural Palo Santo essential oil from aged and dead wood gathered from the forest floor in Ecuador. An embodiment of Renascence; The revival of something that has been dormant.

PALO SANTO OFFERING x 1

Hand-pressed pure Palo Santo incense cylinders bundled with Breu Resin & Palo Santo incense speckled sticks using traditional Nepalese Lokta paper from a small cottage Women Enterprise.

PALO SANTO STICK x 1

CERTIFIED BY SERFOR - Certified by the National Forest Service and Wildlife of Peru. High resin Palo Santo in natura (Bursera graveolens). Sold individually.
---
BORN OF NATURE, MADE FOR HOME.®
At Wndrmade®, we create all of our perfumery in-house using only plant derived essential oils, CO2s, and absolutes. It was our choice to never utilize pre-bottled synthetic fragrance oils, or the molecular isolates of modern perfumery in favor of a natural, artisan approach. ✨
---
Free shipping on orders $99+
1% PERCENT FOR THE PLANET
Palo Santo Lover's Set
$92.50
Regular price
$97.80
INTRODUCTION
INCAUSA
Founded in 2012, Incausa known in Latin as "IN THE CAUSE OF", is a study in progress about consciousness and sacred trade, to find meaningfulness in profit, for mindful growth; personal, community, and societal.

Incausa collaborates with artisans, villages and associations of eight different native ethnicities in the Amazon Basin. Acting as a non-profit patron, subsidizing logistics, production, and developing sustainable market-placements. When you purchase a indigenous piece, you're directly supporting the marketplace existence and the creation of a sustainable chain of commerce.